Welcome to the world below the tree roots!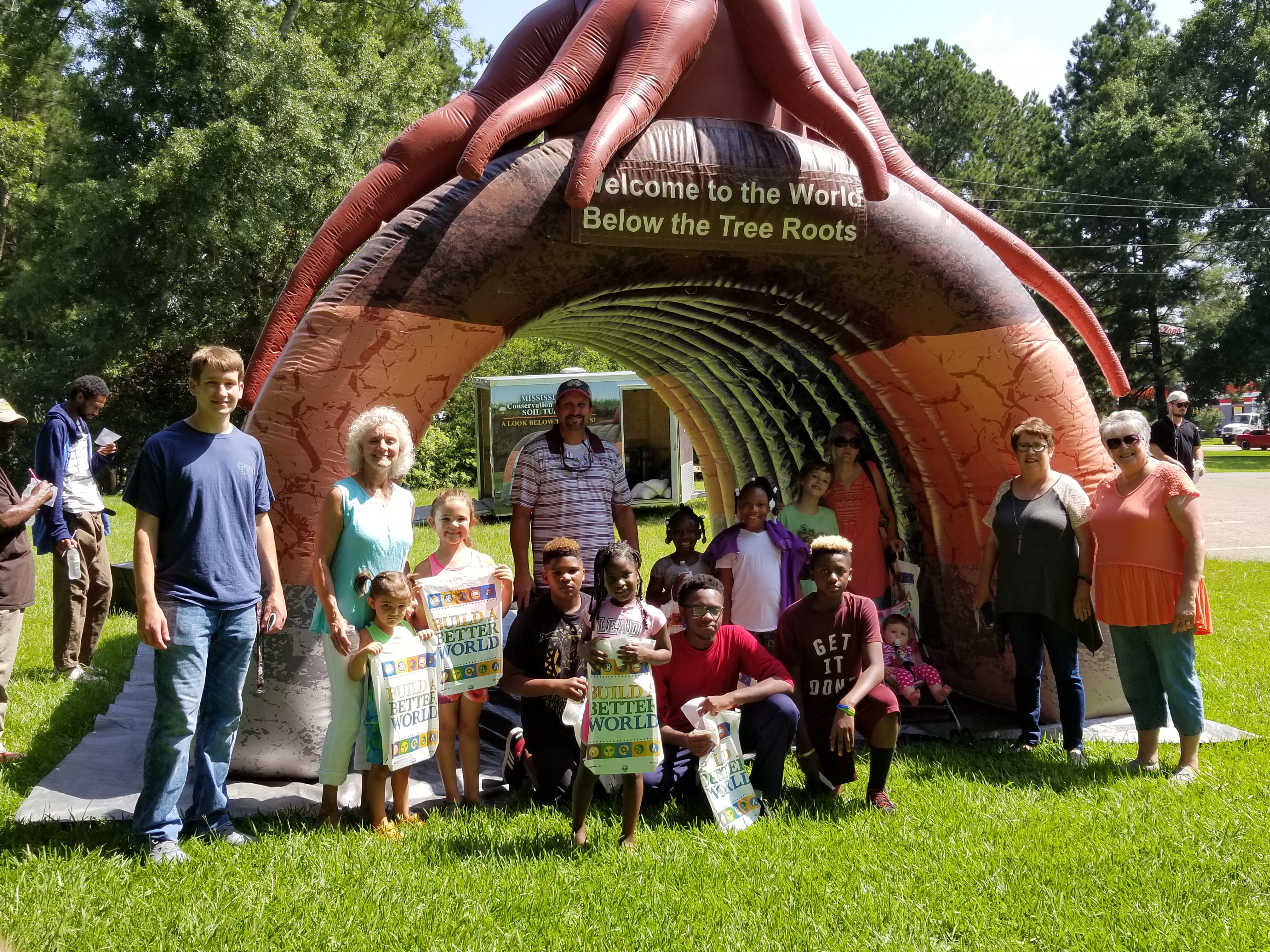 The Mississippi Soil and Water Conservation Commission Soil Tunnel, a 16-feet x 16-feet x 10-feet high inflatable educational aid, can be reserved through Mississippi Soil and Water Conservation Commission and set up on-site by MSWCC personnel.
Visitors to the Soil Tunnel have the opportunity to:
View the world under the top soil by walking inside of the tunnel;
See where organisms such as bacteria and fungi thrive;
Visit the homes of earth-dwelling creatures such as worms and moles.
Visual images on the outside of the tunnel explain:
Functions of Soil
Urban Soil Profile
Agriculture Soil Profile
Forest Soil Profile
Wetlands Soil Profile, and
Storm Water Pollution and Prevention.
Concepts explained include: soil layers, drainage and function; storm water pollution prevention; the impact of land use on soil, soil organisms and conservation.
To schedule the soil tunnel to visit your local Soil and Water Conservation District, please call MSWCC Education Coordinator Chelsey Gazaway at 662-647-8857, ext. 103