EASY GARDENS: GO GARDEN / PALLET GARDEN
Go Gardens were first developed and used to teach the principles of conservation to kindergartners and 1st graders in Lamar County schools. The teachers of these pupils give testament that the students are enthusiastic to learn from and tend to the gardens. In addition to teaching conservation, these gardens serve as a platform to teach subjects like math and art. Go Gardens have  found their into many other classrooms and even into nursing homes and assisted living facilities becoming a big hit for the residents. The gardens offer the elderly an opportunity to care for something giving them a sense of need and purpose.
Students love to be involved in every aspect of the garden from sowing to harvesting. Some schools prepare the food grown for students to sample. This teaches a life skill that will benefit them throughout their lifetime.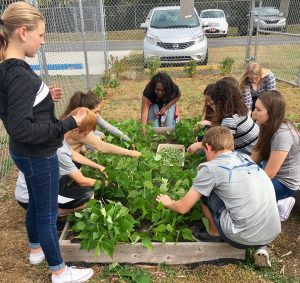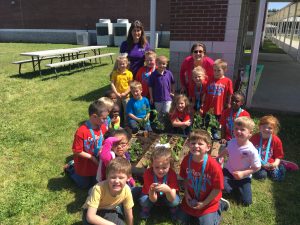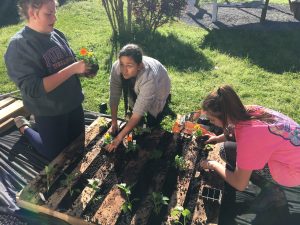 Go Garden plans are available from:
Lamar County Soil and Water Conservation District, Purvis, MS
Lisa Browning: (601) 794-5600